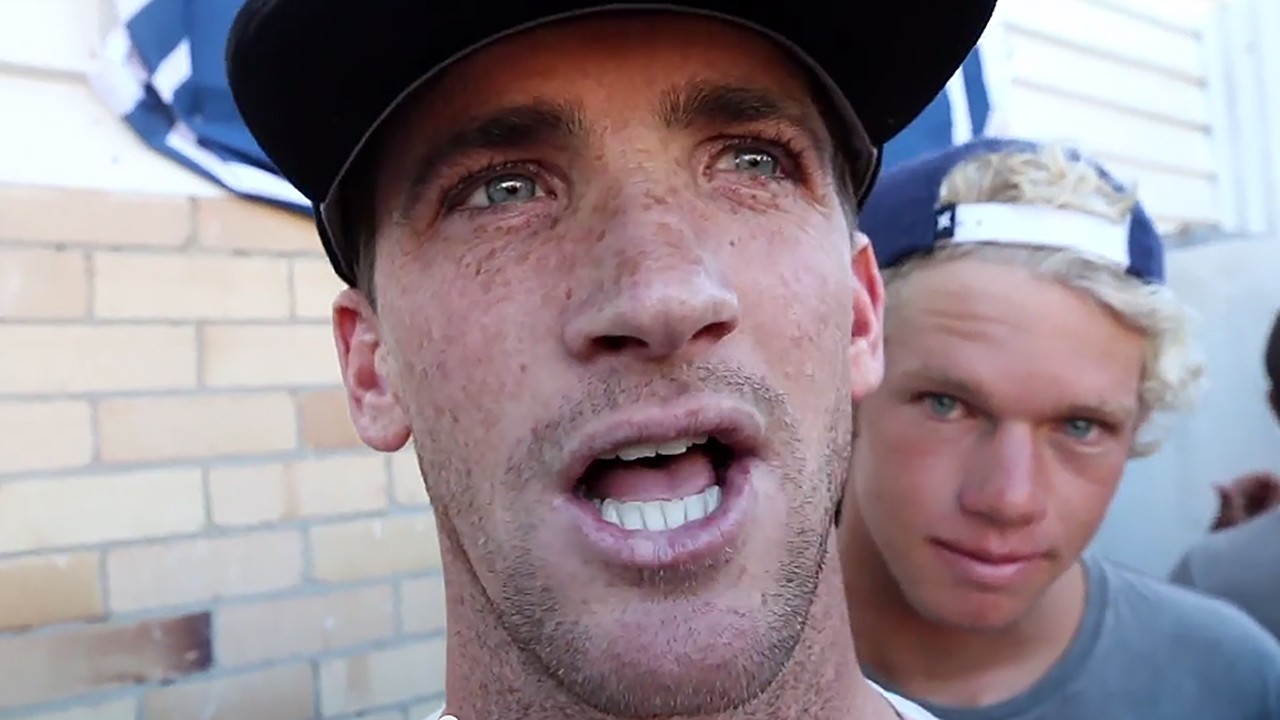 The videobomb is an art all in itself, completely distinct from its cousin the photobomb. Pro athletes such as Chris Bosh and Yasmani Grandal have led the way in ball and stick sports. Pro surfer John John Florence is showing how it's done in action sports. John John pulled off a nice videobomb during at Brett Simpson interview on the Gold Coast. Simpson gets Florence back though by reminding John John that he just lost out in round two of the Quiksilver Pro Gold Coast.
John John isn't the only one who shows off his skills in Hurley's newest Tournotes video from the Gold Coast. Defending women's champ Carissa Moore rules things in kickball and 11-year-old Keegan Palmer straight up kills it on a skateboard.
What do you think of John John's videobomb? Tell us in the Comments.