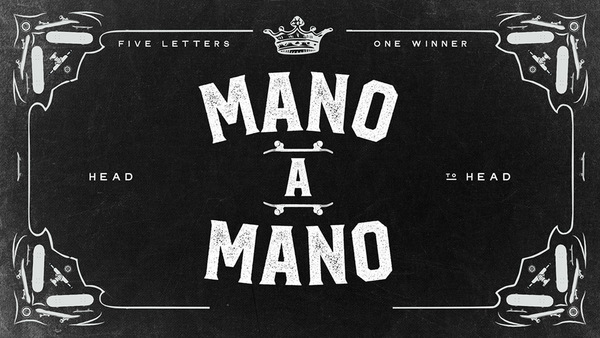 Tired of the same old flatground in the same old park? Well, Woodward West has a little balm for that burn, taking the tried-and-true Game of SKATE bracket competition to the mini-ramp with their new series: Mano A Mano. Featuring mini masters like Dave Bachinsky, Cody McEntire, Ben Hatchell, and more, this breath of fresh skatepark air kicked off this week with Taylor Bingaman and Sebo Walker, so make sure to check it out and stay tuned for new battles, premiering live on Woodwardwest.com every day.
The next generation of bowl rippers took over the Van Doren Invitational at the 2013 Vans US Open.
Renowned street artist Mike Giant painted a mural in a section of the bowl at the Van Doren Invitational, part of which read, "Vert Never Died." The skating of young riders Greyson Fletcher, Raven Tershy, and Ben Hatchell at the Van Doren Invitational, which was part of the US Open of Surfing, proved that vert is alive and better than ever. Fletcher, Tershy, and Hatchell were among the new generation of transition skaters who threw down in a big way at the contest. Fletcher, the son of aerial surf pioneer Christian Fletcher and the grandson of tow-in surf pioneer Herbie Fletcher, created his own piece of family history. Fletcher flew around like the bowl like he was possessed and finished in second place behind Hatchell. Tershy finished third.